UNVEILED! What Bukola Saraki Discussed With Ali Modu Sheriff Behind Close Doors
  Senate President Bukola Saraki who held a private meeting with Ali Modu-Sheriff, factional chairman of the Peoples Democratic Party (...
Eva-Doosh
 
Owner of http://www.queendoosh.com
An information professional by practice and a Chattered Librarian..
Specializes on creating information content and also sharing in
other peoples views.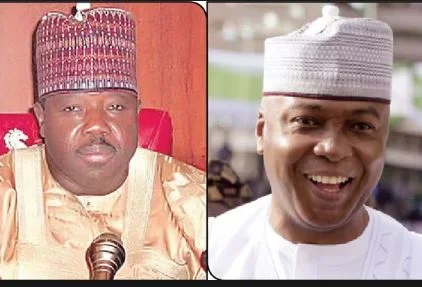 COME ADVERTIZE ON QUEENDOOSH.COM

RECENT WITH THUMBS$type=blogging$m=0$cate=0$sn=0$rm=0$c=4$va=0

RECENT$type=list-tab$date=0$au=0$c=5

REPLIES$type=list-tab$com=0$c=4$src=recent-comments

RANDOM$type=list-tab$date=0$au=0$c=5$src=random-posts