NOT YET UHURU! President Buhari's Chief of Staff, SGF, In Trouble As Nigerian Senate Takes Major Decision; You'll Be Shocked Why!
NB -Nigerian senate on Thursday said one of the reasons it reject President Muhammadu Buhari's $29.9bn loan pr...
Eva-Doosh
 
Owner of http://www.queendoosh.com
An information professional by practice and a Chattered Librarian..
Specializes on creating information content and also sharing in
other peoples views.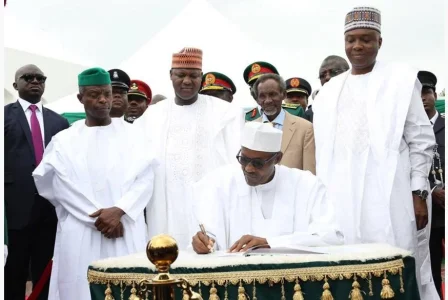 COME ADVERTISE ON QUEENDOOSH
For Your Advert Inquiry Call:08119019646 Or Send Us E-Mail At evadoosh@gmail.com And queendosh4sure@yahoo.com

RECENT WITH THUMBS$type=blogging$m=0$cate=0$sn=0$rm=0$c=4$va=0

RECENT$type=list-tab$date=0$au=0$c=5

REPLIES$type=list-tab$com=0$c=4$src=recent-comments

RANDOM$type=list-tab$date=0$au=0$c=5$src=random-posts